The President's Podium: Doctor's Day 2015
By Richard Pieters, M.D., President, Massachusetts Medical Society
This year marks the 25th anniversary of National Doctor's Day, annually celebrated on March 30 and first proclaimed by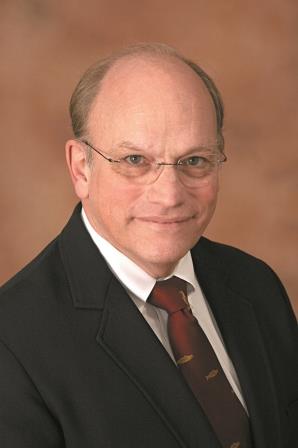 President George Bush in 1991 to honor physician leadership in the "prevention and treatment of illness and injury."
On this Doctor's Day, however, physicians of the Massachusetts Medical Society are not calling attention to ourselves, but to the importance of the physician-patient relationship – the relationship that is at the very heart of health care.
The impetus behind this focus is a 2011 Florida law making it illegal for physicians to ask patients if they own a gun or to record information about gun ownership in a patient's medical record. Pediatricians sued to block the law, but it was eventually upheld by a panel of the U.S. Court of Appeals who declared the law regulates physician conduct "to protect patient privacy and curtail abuses of the physician-patient relationship." Florida physicians have asked for a rehearing, which is currently pending.
This appears to be growing trend. Similar laws are pending in several other states, and the latest effort to regulate physician behavior is occurring in Texas.
Regarding this as a bold intrusion into the physician-patient relationship, members of our House of Delegates at the Interim Meeting last December passed a two-part resolution that (1) declared our opposition to any attempt by government to interfere with a physician's right to free speech as a tool to improve the health and wellness of our patients, and (2) dedicated Doctors Day 2015 to the recognition of the basic principles that the doctor-patient relationship is confidential and sacrosanct.
As a result, we have acted to call attention to this issue through news reports and opinion pieces in local publications across the Commonwealth. I invite you to read the press release here and one of the commentaries here. Several district society presidents have joined me in co-authoring the commentaries for papers in their regions.
While gun safety takes center stage in the effort due to the Florida law, the real issue posed here is outside interference in the physician-patient relationship, which physicians should emphatically resist. Our obligation as health care providers drives us to ask about many subjects that affect health. Banning conversation about gun safety is a slippery slope indeed: if that discussion is off limits, what might be the next topic prohibited?
President Bush's 1991 proclamation establishing Doctors Day said that "More than the application of science and technology, medicine is a special calling, and those who have chosen this vocation in order to serve their fellow man understand the tremendous responsibility it entails."
That "tremendous responsibility" of our special calling is rooted in the physician-patient relationship, and any intrusion into that relationship hinders our ability to practice medicine and denies patients from getting proper care.
So on this 25th anniversary of Doctors Day in 2015, we are placing the focus not on the physician, but on the patient – and that's right where it should be.
The President's Podium appears periodically on the MMS Blog, offering Dr. Pieters' commentary on a range of issues in health and medicine.
Editor's Note: Read how Worcester physicians are taking the lead in gun safety by targeting gun "gag laws."