The President's Podium: Reducing Opiate Abuse
By Richard Pieters, M.D., President, Massachusetts Medical Society
Governor Charlie Baker and Attorney General Maura Healey have each made opiate abuse one of their top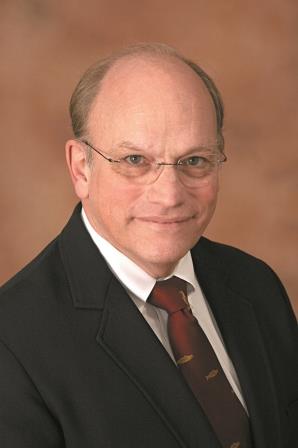 priorities, and this week they will announce steps they will take to fight this public health crisis. That the state's top elected official and top law enforcement officer have put this issue at the forefront of their agendas is good news, because even as Massachusetts ranks as one of the top four states in adopting strategies to curb prescription drug abuse by the Trust for America's Health, prescription and opiate abuse remains a crisis in the Commonwealth.
MMS has reached out to both the Governor and Attorney General to offer our assistance as they address the problem. Their initial responses have been encouraging, and we look forward to hearing the specifics of their plans and working with them.
One of the keys to reducing the abuse, however, is a sustained effort in raising public awareness about the issue, and the Massachusetts Medical Society has long recognized the importance of communicating to both physicians and patients about prescription drug abuse.
We highlighted the topic in 2011 with our patient education television program that reaches communities across the state, and in subsequent shows addressed the topic of substance abuse in young people and how they can be treated.
Our current program revisits the subject of prescription abuse with experts in addiction medicine. Additionally, we have distributed articles to local media, to outline what both physicians and patients can do to prevent prescription abuse. This is especially important, as more than three out of four people who misuse prescription pain medicines use drugs prescribed to someone else.
My predecessor Dr. Ronald Dunlap last year outlined the physician's perspective on prescription drug abuse and recommended additional steps that can be taken to reduce the abuse.
I have since provided my views and recommended improvements in the state's prescription monitoring program, which the Society helped to create more than 20 years ago. We believe a well-run, real-time, robust monitoring program is a key element in the fight against prescription abuse and one in which every physician should participate.
MMS will continue its educational effort on opioids and prescription abuse on April 8 with our Annual Public Health Leadership Forum for physicians and health care providers. The Opioid Epidemic: Policy and Public Health, featuring local and national leaders in substance abuse and addiction medicine, will discuss a range of issues, including the basics of pain management, alternatives to opioids, communicating with patients about pain management and treatment, and advocacy for treatment programs for those with addictions. This forum will offer important information for those who prescribed opioids and treat pain and addiction, and I urge those who do so to attend.  Also, the MMS Ethics Forum at our annual meeting in May will explore the ethical and legal considerations in pain management by physicians.
As government and public health officials seek remedies to the opiate crisis, we urge them to recognize that physicians and their patients – the ones who treat the pain and take the medicines – can play critical roles in reducing the abuse.
The President's Podium appears periodically on the MMS Blog, offering Dr. Pieters' commentary on a range of issues in health and medicine.