The President's Podium: Tracking Prescription Drug Abuse
By Richard S. Pieters, M.D., President, Massachusetts Medical Society
The Centers for Disease Control's just-released state-by-state report on opiate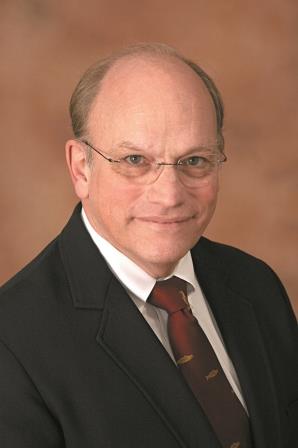 abuse has cast a bright new light on this serious and potentially deadly problem.
Saying that an "increase in painkiller prescribing is a key driver of the increase in prescription overdoses," CDC noted that prescribers wrote 259 million prescriptions for painkillers in 2012, and that 46 people die from prescription overdoses every day. That prompted CDC Director Dr. Tom Frieden to capture the paradox: "All too often, and in far too many communities, the treatment is becoming the problem."
Massachusetts ranked in the top 10 in prescribing long-lasting painkillers, but 41st in overall prescribing of opioids.  Rankings, however, are only a reference point, as volume itself is insufficient to indicate whether overprescribing or under prescribing is occurring.  And rankings matter little when counting the human toll: in Massachusetts alone, 688 residents died from opiate overdoses in 2012, and more than 200 additional lives have been lost since November 2013, according to the Massachusetts Department of Public Health (DPH).
Multiple responses are under way in the Commonwealth: The Governor has formed an Opioid Task Force, the legislature has filed bills, DPH launched Opioid Overdose Education and Naloxone Distribution Program, and police and fire departments are now carrying naloxone.
Regionally, five New England governors agreed to collaborate, and nationally, the U.S. Senate has announced the formation of a Prescription Drug Abuse Working Group.
Physicians are adding their voices as well. MMS immediate past president Dr. Ronald Dunlap offered his perspective in April, and American Medical Association President Dr. Robert M. Wah, following the New England governors' announcement in June, shared a five-point proposal to combat prescription drug abuse.
The CDC is focusing attention on overprescribing by healthcare providers, and while others continue to see physicians as part of the problem, thefts from pharmacies and diversion from families and friends remain major contributors to the problem, as is the influx of heroin into Massachusetts and New England.
A critical need in responding to this crisis is getting better data. We should know the sources of the drugs – how many come from prescriptions, how many from thefts, how many are diverted from home medicine cabinets – to develop responses.
Better data is available through the state's Prescription Monitoring Program (PMP), a program MMS helped to establish more than 20 years ago.  It's one of the best tools we have to track prescription use, and one CDC urges all states to use.  The experiences of New York and Tennessee are testimony to the effectiveness of such programs.
In Massachusetts, however, the program has yet to fulfill its promise.
A well-run PMP has four purposes: (1) identifying patients who get schedule II and III prescriptions from multiple doctors; (2) identifying prescribers who inappropriately write many prescriptions or write prescriptions for high dosages; (3) providing a clinical review of those patients and prescribers, to determine what interventions might be necessary; and (4) facilitating research in discovering trends, practices, and problems.
To achieve the program's full benefit, two things must occur: (1) the PMP must allow all prescribers and dispensers access to up-to-the-minute data on individual patients, and (2) the state must reform its structure to devote resources to the clinical analysis of data and to streamline outreach to providers.
Further, a re-energized medical review board, created as part of the original PMP but subsequently reduced in its role, will give an added boost to the effort.  The board can determine patterns of abuse, propose needed interventions, and should be charged with responsibility for referral of such activity to licensing boards or law enforcement authorities.
For the individual clinician, the monitoring program should be a tool seamlessly incorporated into clinical decision making, but it should never impede appropriate patient care.  One of the most difficult tasks for physicians in patient care is balancing the alleviation of pain and the risks of addiction, and we must recognize that patients who experience severe pain will always require treatment and should be able to get relief.
An improved PMP, with real-time data, with all prescribers participating, and with accurate and timely data analysis, should be regarded as the cornerstone of our collective efforts to address prescription drug abuse.  It's time for that to happen, and physicians stand ready to help.
Addiction is a major public health problem that needs prevention and treatment. Prevention requires the use of all pain management tools, including such methods as physical therapy and acupuncture. We should use the PMP as a starting point to engage other stakeholders to develop a comprehensive strategy for chronic pain management, with the hope of less need for opioids and thus less addiction. Such actions should also lead to more compassionate and enlightened treatment of addiction.
The President's Podium appears periodically on the MMS Blog, offering Dr. Pieters' commentary on a range of issues in health and medicine.