Beware of Insurers' Shift to Credit Card Payments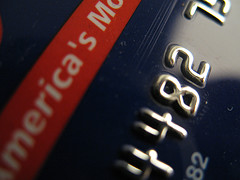 Some health plans have been issuing physician practices consumer credit cards or virtual credit cards as payment for their services instead of depositing funds directly to bank accounts. According to the AMA, this relatively new trend can cut physician pay by as much as 5 percent after transaction fees.
What can practices do?
If a practice receives a virtual credit card payment, the practice can call the payer and ask them to remit payment through a more traditional mechanism. Practices can demand that payers issue payments via EFTs deposited directly into their bank account. Other suggestions for practices include:
Review and evaluate payer contracts to determine whether your practice is required to accept credit cards as a method of payment.
Understand merchant card agreements and associated fees if your practice decides to accept credit cards. You also may want to ask if payers are using credit card reward programs that give cash back.
Request payment using the health care EFT standard known as ACH CCD+. This transaction, approved by the Health Insurance Portability and Accountability Act, is less costly to payees than credit card transactions.
More information